Who are
Wellbeing in Progress?
Founder, Kate E Taylor experienced burn out first hand while working in advertising.
It was in her time off from work that she attended a yoga class & her interest in wellbeing spiralled from there. Since then, she's taught yoga, mindfulnesss, mediation & breath work to thousands of individuals & hopes to continue to do this on a bigger scale with her talented team at Wellbeing in Progress.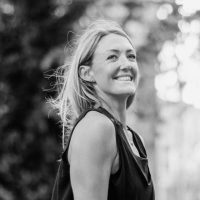 The team
We have selected individuals for their expertise in their area of field, but also their experience in the corporate world – they know the office life & therefore can teach from a place of lived experience.
Charity partnership
Wellbeing in Progress proudly supports The Ompowerment Project & Supply Yoga